Yoga Therapy uses different yoga techniques to help alleviate pain and suffering in the individual. It is unique to other healing modalities as it works with the entire person – mind, body, spirit.
By using yoga poses, breath work, meditation, mantras, prana and yoga nidra, Yoga Therapy helps bring balance to the entire person.
The Yoga Therapist works with the individual and together create a plan that works toward healing with a more positive approach to life. Yoga Therapy is a stand-alone therapy, but also works well with other medical approaches such as chiropractic care, physical therapy, mental health therapy and western medicine.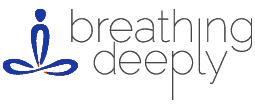 Yoga therapy provides help with many physical and mental conditions such as:
Addiction
Anxiety
Autoimmune Diseases
Back pain
Cancer
Eating Disorders
Depression
Hip conditions
Neurological Diseases (e.g. Parkinson's Disease)
Osteoarthritis
Osteoporosis/Osteopenia
Rheumatoid Arthritis
Scoliosis
Trauma
Five Reasons to Consider Yoga Therapy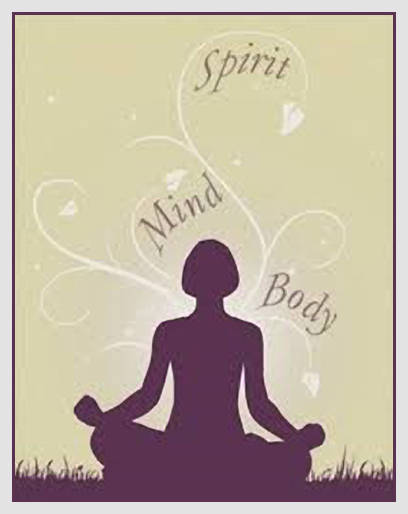 Head to Toe Thinking
For physical concerns, yoga therapists are trained to think about the whole body. In a world full of never-ending specialization, yoga therapists are uniquely positioned to see connections that others may miss. In practice, this often involves strengthening or stretching structures seemingly unrelated to one another. The result is a whole-body approach to healing that often has amazing results
Time
Yoga therapy sessions are often an hour, sometimes more. Unlike healing professions that are constrained to short sessions because of insurance and other factors, yoga therapists have the time needed to take in your full story. It makes us well positioned to see connections that others simply don't have the time to make. Sometimes we not only need practices to help heal us, we also need someone to help us connect the dots in our daily life. Are we getting enough sleep? Do we need to re-think our medications? Are we unknowingly creating stressors that can be cut out? A yoga therapist is able to take in your entire picture and help you make beneficial shifts that others often miss.
Education Not Dependence
The goal of the yoga therapist is to educate people so that they may heal themselves. Working with a yoga therapist should leave a client feeling empowered to self-assess as part of their healing process. Independence from the yoga therapist is the goal.
Commitment to Relationship
Yoga is relationship. Yoga therapists understand that relationship is a key part of any healing process. This mostly applies to our relationship with ourselves, but it also applies to the therapist/client relationship. A yoga therapist is a friend on the path entrusted with a certain role and a good therapist is committed to a relationship that benefits all involved. When working with a yoga therapist, a client should always feel on equal ground within the confines of healthy boundaries.
One Stop Shopping
Yoga therapy is interested in all aspects of the self: the physical body, pranic body (prana: "a form of energy existing everywhere, within us and outside us") mental states and emotions, the unconscious workings of the mind, the heart and its connection to all. Yoga therapists are trained in practices to facilitate healing connection and balance within all of these parts. For many, this holistic approach can alleviate suffering across the spectrum of their experience. This may eliminate or reduce the need to obtain help from different individuals which is often important since the cost in both money and time can be overwhelming, especially when working with chronic conditions.
Who is the Yoga Therapist?
Lisa Alexander, C-IAYT is certified through the International Association of Yoga Therapist and received her training through Breathing Deeply Yoga Therapy School.  Lisa is one of few Yoga Therapist in the Capital Region and is honored to be part of the healing community.  She finds this work extremely rewarding as she helps individuals with their pain and suffering. Lisa is also the director and founder of Soluna Yoga Studio.  She brings many years of experience as an educator to Soluna.  She has been a practitioner of yoga and a teacher for over twenty-four years.
Complimentary to her yoga therapy certification, Lisa also holds a Master's degree in Education and received her 200 hour certification from Kripalu Center for Yoga and Health. She is an experienced teacher and has studied with many national and international experts in the field of yoga while gaining other certifications.
Lisa enjoys learning as much as teaching and continues to study so she can bring a higher level of knowledge of yoga to all her students and clients. Her passion for teaching and learning has motivated her to continue on the path of education to better serve her community.
Presently, Lisa runs her studio, sees private clients and is a teaching assistant for the Breathing Deeply Yoga Therapy School.